Teacher Wellbeing Podcast
Teacher Wellbeing is a podcast for educators and school staff.
Happy, healthy people are more effective teachers and more productive members of society.
Yet, an increasing number of teachers are suffering stress-related illness and burnout. Some of these educators struggle through at a reduced capacity, but quite a lot just leave the profession altogether.
Many educators put everyone else's health and happiness before their own, because they just want to make a difference.
However, it backfires because the external expectations and demands of the job keep increasing regardless of the dwindling reserves of teachers.
This podcast aims to facilitate and contribute to the conversation about teacher wellbeing, positive schools and burnout prevention, to inspire and empower educators of all kinds to take back control of their health and happiness by being proactive about their wellbeing, and to give teachers permission to put themselves first, so that they can go on making a difference long into the future.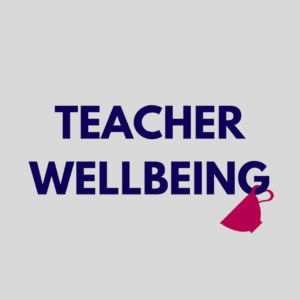 Listen to the Teacher Wellbeing Podcast!
Episodes of Teacher Wellbeing: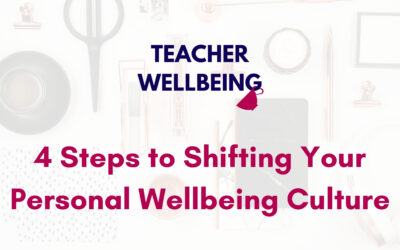 So many teachers share with me that they have some goals or dreams they'd like to make real but they feel surrounded by a people or situations (at school or in life) that they feel is a barrier for them.  Oftentimes the reason they feel like that is because of...